Our Print Partner 'The Print Bar' (TPB), is an award-winning, eco-friendly, Australian printing company, located in the heart of Brisbane. We call the TPB eco-factory our 'Mothership' :). It's where our tee designs (and yours!) become material reality (excuse the pun).
When you select or create a Teehuggers tee, the machinery at the TPB eco-factory cranks into work, creates the item/s ordered and ships them to you in a "I'm a real dirtbag" compostable package.
The TPB print factory has the most advanced printing equipment in Australia, offering unparalleled colour matching and detail, making Teehuggers' products, some of the finest printed garments in the country.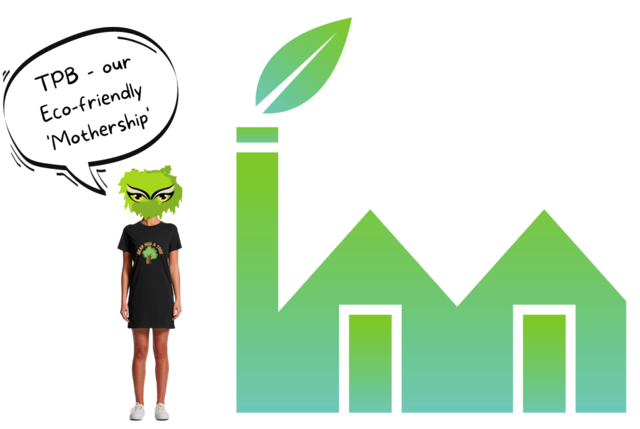 As a tee-hugging team, we consider ourselves extremely lucky to be part of the environmentally sustainable 'slow fashion' revolution. We print digitally and only on demand (POD), which means we never have unsold inventory, hence never contribute to landfill. By printing digitally we're able to use less energy, no water and no toxic dyes. 'Fast fashion' is what is hurting the planet, through pollution and waste, and so although your POD product may take a bit longer to produce (hence a bit longer to arrive), we're pretty sure, like us, you won't mind. As long as we're all doing our best to treat Mother Earth with the kindness and respect she deserves.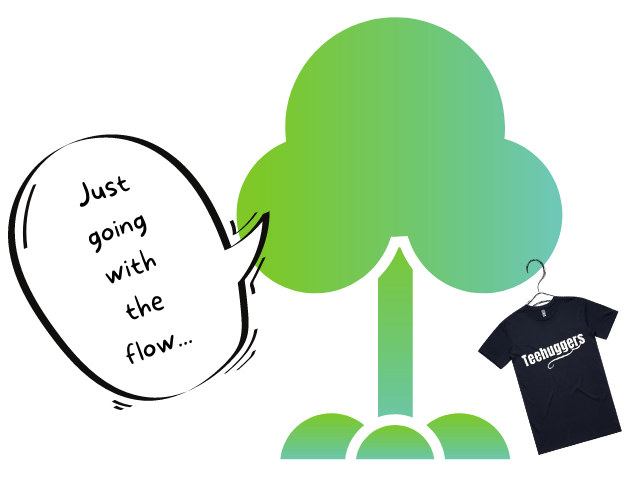 As an Australian business, we are passionate about supporting the Australian and Australasian economy. We source our 100% organic tees from the multi-award winning, eco-friendly, NZ company As Colour. We choose As Colour specifically for their high quality organic products (so soft!) and transparent ethical processes. Currently our organic tees are made in an ethically accountable textile factory in Turkey (no child labour/WRAP certified), however, we have big plans to expand into organic garment production here in Australia - to lessen our carbon footprint, and do everything we can to protect Mother Earth.
GOTS certification
Our garments are GOTS certified because they're 100% Organic, we use non-toxic dyes and our print partner TPB enforces strict social and environmental standards.
WRAP certification
We are WRAP certified because our production processes are lawful, humane & ethical. Wrap standards include protection of environment, prohibition of child labour and prohibition of discrimination.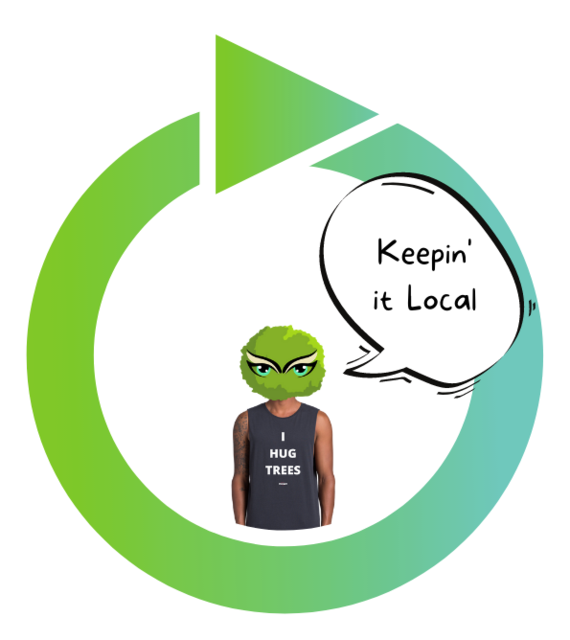 You can expect your order, tracking number and shipping updates to come straight from the Mothership (TPB). TPB will email you to let you know when you're order has been received and provide you with a tracking number.
For all pre-order enquiries, email: support@teehuggers.com.au.
For all post-order enquiries you can phone TPB customer service direct on: 0738540608 or email hello@merch.support (and quote your order number and name).
For detailed Shipping & Returns information, click here.
For the latest Covid-19 shipping updates, click here.